The JWST ETC Cycle 1 Version 1.5 Is Now Live
– New NIRCam Short Wavelength and Long Wavelength Imaging Time Series modes, including support for weak lens observations.
– New NIRSpec modes for MOS Confirmation Imaging, MOS Verification Imaging, and IFU Verification Imaging.
– Elimination of flat field errors for MIRI, NIRCam, and NIRISS time series modes. This enables estimates of the shot noise limit for exoplanet transit observations with very high signal-to-noise ratios.
– Changing the full-well depth for the NIRISS AMI mode to help users avoid the regime where charge can spill over between pixels. This decreases the saturation limit for NIRISS AMI by ~60%.
– New FASTGRPAVG readout pattern options for MIRI target acquisitions on fainter targets.
– Replacement of the NRS readout pattern with the new NRSRAPIDD6 for NIRSpec target acquisition. This now matches an operational change to improve the handling of cosmic rays.
– Addition of the neutral density filter to MIRI Imaging to support LRS Verification Imaging.
– Updates to Example Science Program Workbooks.
– Implementing a fix for a bug where the NIRSpec Multi-object Spectroscopy strategy offset the target in the wrong direction.
– Implementing a fix for incorrectly labeled Phoenix stellar model options.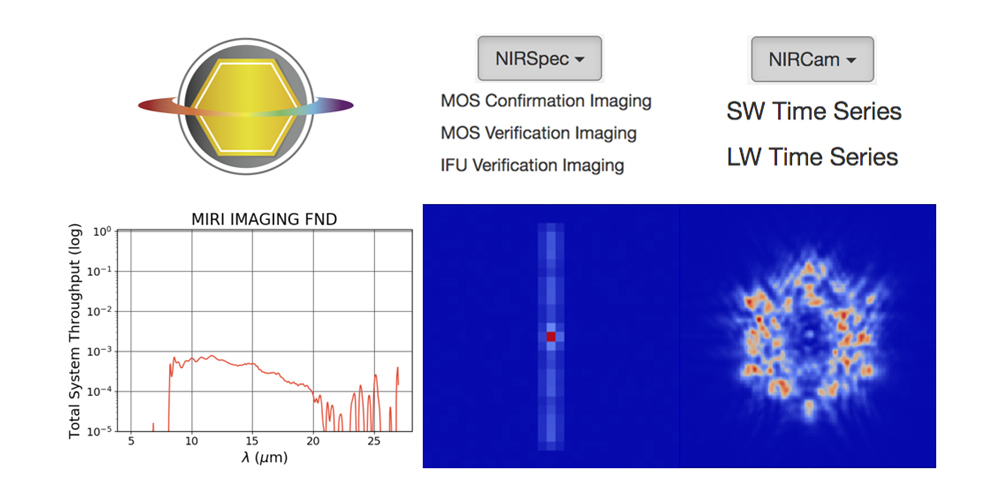 See the release notes for details
Be sure to review the known issues for this release
As usual, your old workbooks are still available, but are marked read-only. Copying these workbooks will update them to version 1.5 so that you can continue working in the ETC.